Pedestrians should not cross Innovation Drive directly from I Lot to H Lot. Instead, those on foot are asked to utilize the designated pathways and pedestrian crossings.
exit the I Lot to your left
use the pedestrian crossing at the roundabout and walk up University Way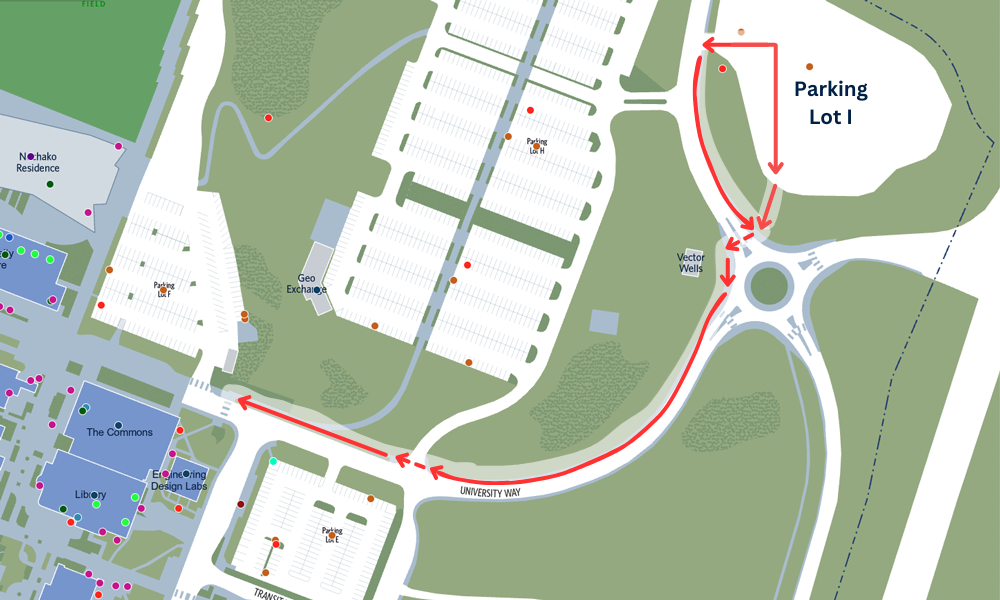 The safety and well-being of all our students, faculty, staff, and community is our number one priority. Together, we can reduce the risk of accidents and create a safe environment for everyone.
We greatly appreciate your ongoing support in championing safety at UBC Okanagan. If you have any questions or concerns, contact okanagan.parking@ubc.ca