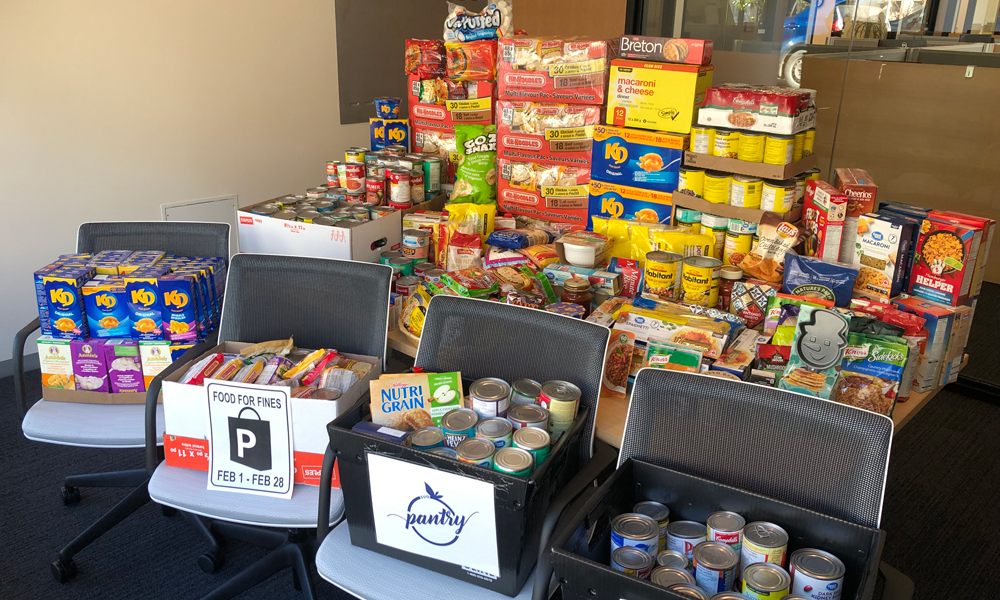 More than 800 items donated to SUO Pantry
The SUO Pantry student foodbank received a big boost thanks to the Food for Fines initiative in February.
Parking Services collected more than 800 food items in total—the single largest food donation ever to the SUO Pantry.
During the month of February, campus community members with parking citations had the option to pay the first half of any parking fine with a food donation. Most donated food items were valued at $3. This year's donations translated to more than $2,400 in parking citation forgiveness.
"This is the most successful Food for Fines campaign in the history of our campus. We're thrilled how people came together to support," says Jeff Joyce, manager of Parking Services at UBC Okanagan. "While foodbanks may not be a long-term solution to food insecurity issues for students, we were happy to partner with the SUO Pantry and contribute in a small way."